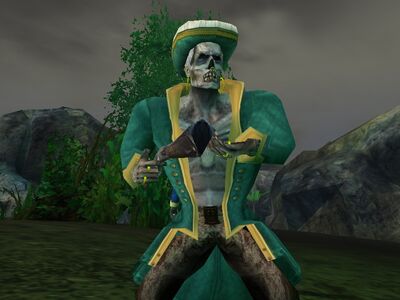 Jumbee La BlastShot Is A
Jumbee Bounty Hunter
Boss.
He Appears Randomly.
He Is A Permenent Boss.
He Carries A Sword Unlike normal jumbee Bounty Hunters.
He Carries A Blunderbuss Like Normal Bounty Hunters.
He Appears At A Secret Cave In Tortuga And On Rumrunner's Isle.
Health +10000
Attack -100 Damage
He Carries a Blunderbuss And A Sword.
Permenent Boss
Drops Famed And Legendary items Only.
Ad blocker interference detected!
Wikia is a free-to-use site that makes money from advertising. We have a modified experience for viewers using ad blockers

Wikia is not accessible if you've made further modifications. Remove the custom ad blocker rule(s) and the page will load as expected.