Jumbee Mortis Sopor is a Jumbee Capitaine boss. He is the Captain of the Sopor Death He is the most powerful of all the Jumbee Bosses. When he was released, there was a secntece that said: "Watchout for new places and new enemies under the rule of Blackbeard."
He Is a very Powerful Jumbee And Not To Be Underestemated.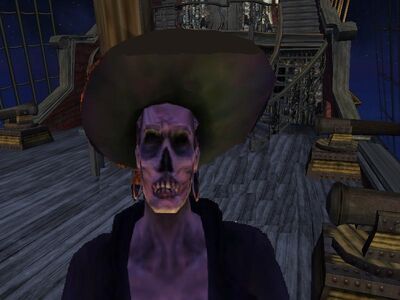 Lv 100
Attack 1,000
Health 50,000
He is the most powerful of all the enemies in the game, so watch out.
Ad blocker interference detected!
Wikia is a free-to-use site that makes money from advertising. We have a modified experience for viewers using ad blockers

Wikia is not accessible if you've made further modifications. Remove the custom ad blocker rule(s) and the page will load as expected.